Wood Flooring Chichester & Hampshire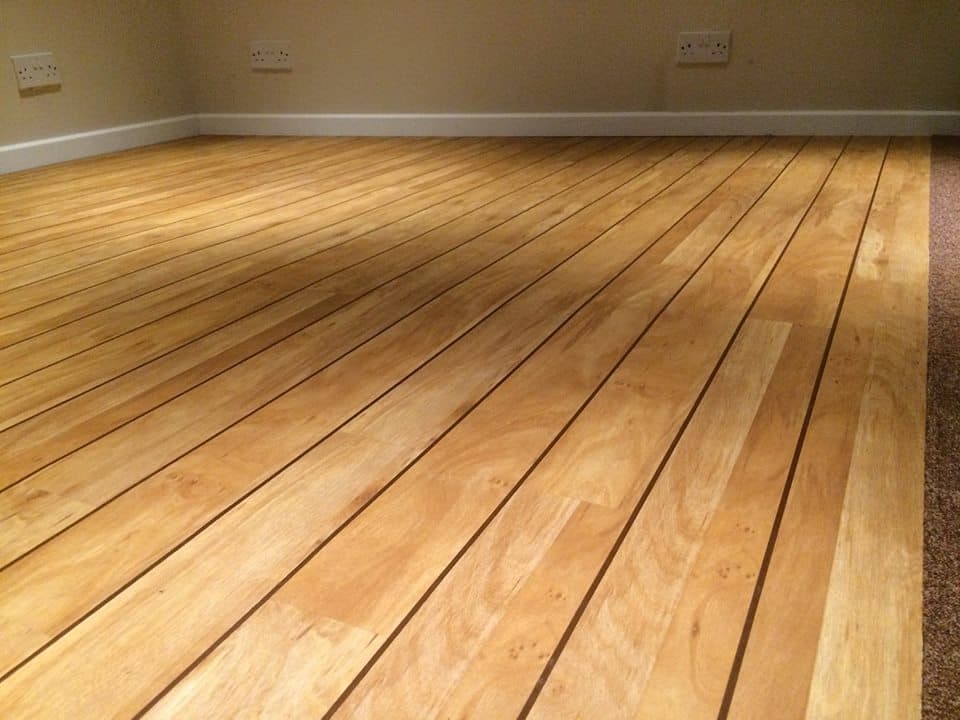 Discover How a Wooden Floor Can Improve Your Family's Health and Increase the Value of Your Home
Sometimes a change is as good as a rest.
And when it comes to shaking things up in your home, there's arguably no better way to do it than by installing a classic, robust wooden floor.
While you know carpets are always a fantastic option when it comes to flooring your home, sometimes you just need to see what your home is really capable of.
Like experiencing the timeless appeal of a solid Oak floor while entertaining guests at a dinner party.
Or watching your family grow through the years whilst playing together on a Walnut finish floor.
While it's certainly true a wooden floor can be a spectacular addition to any property, the benefits only begin with how it may improve your home visually.
Estate agents consistently tell us homes with wooden floorings are easier to sell compared to homes with other kinds of floorings. And if this is true, it surely follows a wooden floor will increase your home's value too.
And it doesn't stop with watching the value of your home skyrocket. A wooden floor can make your home an all-round healthier place too.
Allergens like fleas, dust mites and dust find wooden floors to be a hostile environment, meaning a vastly improved home for the allergy sufferers of your family.
Cleaning your floor becomes a cinch too. You can say goodbye to shelling out thousands of pounds for costly carpet cleaners because a quick run around the floor with vacuum cleaner or brush will ensure a "spick and span" floor within minutes.
Saving you hours of time to put towards more productive pursuits, like spending time with your family.
Aside from knowing how a wooden floor can transform your home, I also understand the importance of getting the little details right when fitting your floor also.
Decades in the flooring game has left me with a "hawk-like" eye for detail and precision, one which is the difference between a wooden floor fitted like a snug winter glove or one that buckles under the slightest hint of pressure.
It's this experience that's given me a kind of "unity" with the material, the floor and the knife.
A "unity" which gets you a floor that fits like the proverbial glove every time.
Giving you a flooring experience that fills you with comfort, beauty and toughness every time you walk across it's shimmering elegant boards.
And if I don't live up to my claims and the work doesn't meet your expectations, then you're covered by my "iron-clad" no-quibble guarantee.
It's a guarantee few, if any, of my competitors will give for reasons, well, I'm quite frankly not sure about.
And while I can't speak for them, I can assure you that for any reason whatsoever the workmanship I provide doesn't measure up to your expectations, you'll be fully covered.
While this guarantee doesn't cover any dissatisfaction with the look of the floor, it does cover the workmanship involved.
So if you're looking to change things up in your home and are excited by the possibilities of what a wooden floor can bring, then you need to get in touch with me, Andrew Pepall today, to see how I can make your dreams into reality.
Call 01243 850962 to get in touch.
Warmly,
Andrew Pepall